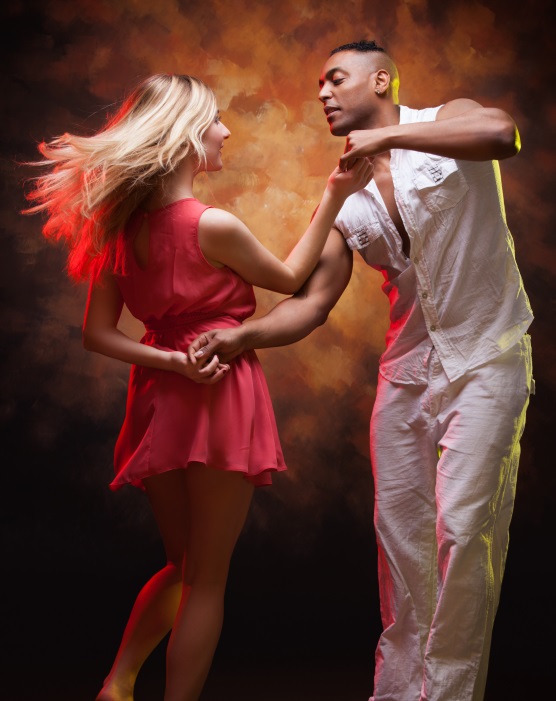 Time
7:15 pm - 8:15 pm
Location
TLC Studio
Categories

Cuban Salsa
Although Cuban Salsa has the same timing of footwork as Cross Body Salsa, it has a different feel to it, mainly because partners change positions with each other in a more circular motion, rather than on a line. There are some moves which are similar in both styles, but many which are unique to Cuban style. It is possible to dance Cuban style to any salsa music, but is best suited to dancing with Cuban Salsa music.
All Cuban Salsa classes are held at the TLC studio and are on a drop-in basis, no booking required.
If you haven't been to our classes before, please ask one of our teachers to advise on which class you should take.
There is no class for Absolute Beginners Cuban Salsa – you will need to have completed the Level 1 Beginners Course from our 8.15pm classes as a minimum, or have plenty of equivalent experience.
No partner is necessary.
7.15-8.15pm Cuban Salsa classes: Beginners Plus / Improvers Level
7.15-8.15pm Cuban Salsa classes: Intermediate Level
8.15-9.45pm Salsa classes (Cross Body Style)
9.45-11.00pm Social dancing with DJ Marcus or DJ Debbie (with plenty of Cuban Salsa in the mix)
Prices
Cuban class only: £5 on the door (£3.50 concessions: NUS & IoW)
Cuban class and social: £8 (£5 concessions)
£3 if arriving after 9.45pm for social dancing only
If you do both 7.15pm & 8.15pm classes (including social), pay only £12 (£8 concessions)
Great DISCOUNTS are available with our monthly subscriptions.
Add to iCal or