We are OPEN from 4th August and we can't wait to welcome you back.
We have gone above & beyond the guidelines to provide a safe environment for you to dance at a safe social distance. You can see details here.
We have a brand new and exciting timetable for all levels on a weekly basis (every Wednesday & Thursday) so please do join us, there is something for everyone to enjoy.
If you are new to Salsa or Bachata, we have lovely beginners' courses just for you:
Next courses starting 25th August (Bachata) and 26th August (Salsa).
We are delighted to say that partners NO LONGER need to be from the same household or support bubble, so you can 'buddy up' to attend classes as a couple – please try to arrange this between yourselves. There will be no changing of partners during classes. If you cannot find a partner with whom to book please contact us.
ALL classes must be booked in advance online – NO cash or drop-in attendance.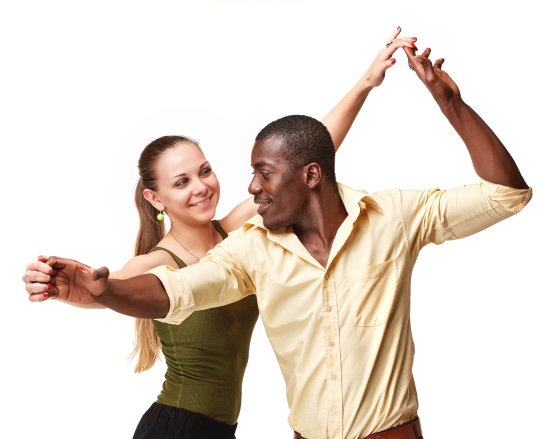 If booking a couple ticket, please ensure you give details for BOTH attendees. This is now a legal requirement.
For those who are not yet ready to return, we will be continuing our fantastic ONLINE CLASSES. These are available by weekly subscription at Improvers or Advanced Levels, or as a one-off purchase of a course for beginners.
Some of the back catalogue of other videos is becoming available for one-off purchase.