Specials class: Cha Cha (part 1 of 3)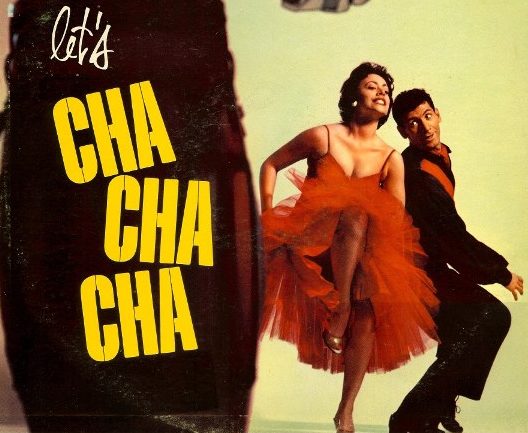 Time
7:15 pm - 8:15 pm
Location
TLC Studio
Categories

Cha Cha music has a slower tempo than Salsa, but often has a punchy, driven feel to it. The dance has a different footwork pattern, but many of the partner work moves work the same as in Salsa, only more slowly. This allows more time for playing with the music and styling within moves.
All Cha Cha classes are held at the TLC studio and are on a drop-in basis, no booking required.
Although these classes are on a drop-in basis, they will be run as a mini course of 3 classes (1 class per fortnight) so each class will build upon what was taught in the previous class. It is therefore recommended that you attend all 3 classes of a course if possible.
Before taking any of our 7.15pm classes, it is recommended that you have some experience of the basics of Salsa, and have completed at least the Level 1 Beginners Course from our 8.15pm classes.
We have 2 levels of Cha Cha:
Beginners Plus / Improvers
This Level is for those who are confident with the basics of Cross Body Salsa, but who are new or fairly new to Cha Cha. The amount of previous salsa dance experience will vary for those starting Cha Cha, so progression to the next level will depend partly on that. Please check with your teacher before moving to the next level.
Intermediate
This Level is for those who are already confident with Cha Cha, so the level does not necessarily correlate with your level of Cross Body Salsa. Please check with your teacher before attending this level for the first time.
No partner is necessary.
7.15-8.15pm Cha Cha Classes: Beginners / Improvers Level
7.15-8.15pm Cha Cha Classes: Intermediate Level
8.15-9.45pm Salsa classes
9.45-11.00pm Social dancing with DJ Steve (with some Cha Cha in the mix)
Prices
Specials class only: £5 on the door (£3.50 concessions: NUS & IoW)
Specials class and social: £8 (£5 concessions)
£3 if arriving after 9.45pm for social dancing only
If you do both 7.15pm & 8.15pm classes (including social), pay only £12 (£8 concessions)
Great DISCOUNTS are available with our monthly subscriptions.
Add to iCal or