Online Choreography Courses with Elaine
Still Available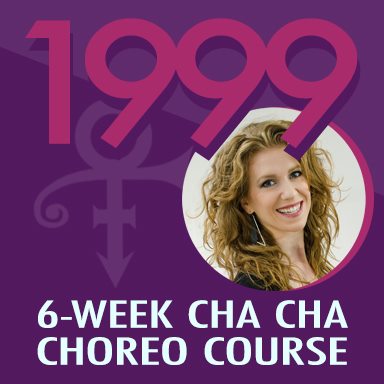 Still Available on video!
We have a 6-week online choreography course with our amazing teacher/dancer/choreographer, Elaine Greenwood.
Although this course was originally by Zoom classes, it is still available by video classes, which were recorded versions of the original live classes. Elaine will be offering you the opportunity to learn a Cha Cha choreography to Prince's 1999 with her. This is open to guys and girls of intermediate or advanced level, and will be packed full of styling content.
The track has been edited down to a manageable length to make it possible to learn the complete choreography within 6 weeks – ideal as a lockdown project!
Still Available
Still Available – Salsa Choreo:
Elaine's superb '12-week' Salsa choreography course is still available in an online video class format. The course is be split into 3 parts – each part is a 4 week course, and the 3 parts fit together to form the choreography to the whole track (over 12 classes in total). You do not need to be available at a specific time – you learn from the videos, which you can view as many times as you like. Therefore you can learn this around your own schedule.
You can purchase the course in 4 week blocks, so you don't need to worry about committing to the full course.