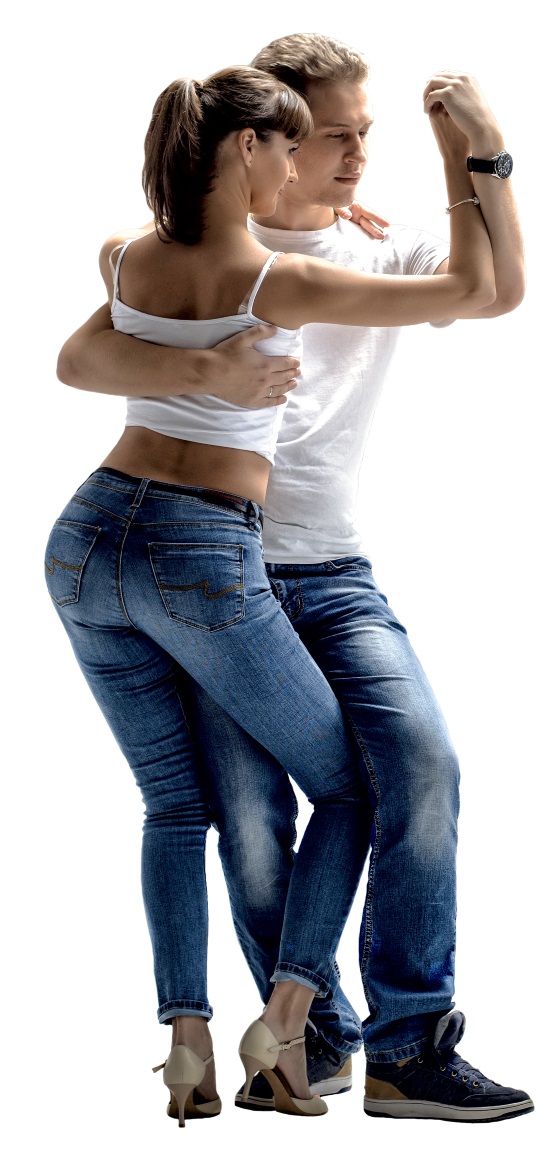 If you would like to express your sensual side through dance, then beautiful Bachata is for you!
From January 2020 we have Bachata classes every week on Thursdays PLUS new 3 week courses for Beginners.
Our Advanced Level 3 is taught by our wonderful guest teachers, Joanna & Allan, and is predominantly Bachata Sensual style.

Level 2 is more of a blend of styles, but primarily Bachata Moderna style, plus an introduction to some of the body movements required for Bachata Sensual.

Level 1 is for absolute beginners and focuses on the basics of timing, partner connection and lead/follow technique. It is run in courses of 3 weeks, which can either be booked in advance or paid for on the door at the beginning of a course.

All other Bachata classes are drop in – no booking required
Class and social dance schedule

| Time | What's on weekly THURSDAYS |
| --- | --- |
| 7.15-8.15pm | Level 1: Beginners Bachata course with Debbie or Gareth |
| 7.15-8.15pm | Level 2: Improvers Bachata with Gareth or Debbie |
| 7.15-8.15pm | Level 3: Advanced Bachata with Joanna & Allan |
| 8.15-9.45pm | Salsa classes |
| 9.45-11.00pm | Social dancing with DJ Steve (Bachata / Salsa) |
Details
Bachata classes are held at Tracie's Latin Club.
Level 1 is run in 3 week courses, which can be booked in advance or on the door at the start of a course.
All other classes are on a drop-in basis, no booking required.
If you haven't been to our classes before, please ask one of the teachers to advise on which class you should take.
No partner is necessary.
Prices
Level 1 course (3 weeks): £15 (£10 concessions: NUS, IoW & over 65)
Bachata class only: £6 on the door (£4 concessions)
Bachata class and social: £9 (£6 concessions)
£3 if arriving after 9.45pm for social dancing only
If you do both Bachata & Salsa classes (including social), pay only £13 (£9 concessions)
Further discounts are available with our monthly subscriptions.
Our Beginners course is for those with no Bachata experience. Most of our new Bachata students already have some Salsa experience. If you are new to dancing any latin style, you may need to attend more classes than others to be secure with the basics of timing, partner connection, and lead / follow technique.
Our Improvers Class is for those who are confident with the basics of Bachata. At this level you will learn changes of timing and step patterns (and how to lead & follow those changes), more turn patterns and more body movement. The Advanced class is a significant step up from this level, so you should be completely confident with everything at this level before considering progressing to the next level.
Our Advanced Class focusses on the Bachata Sensual style, and involves a lot of body movement (particularly for the ladies). Leading and following these moves requires a solid technique and good flexibility. Please check with our teachers before attending this class for the first time.
We also have vouchers available to purchase as a gift, for any of our individual classes.
Upcoming Classes
No Events